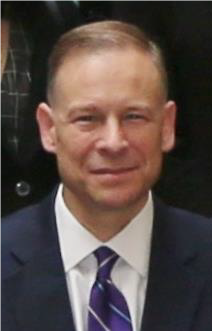 Poslijediplomski specijalistički studij Informacijska sigurnost i Laboratorij za informacijsku sigurnost i privatnost FER-a u suradnji s Odjelom za računarstvo Hrvatske sekcije IEEE pozivaju vas na hibridno predavanje:
Addressing the Global Cybersecurity Threat through Cybercrime Enforcement: A U.S. Perspective
koje će održati Thomas S. Dougherty
u utorak, 27. listopada 2020. godine s početkom u 10:00 sati putem platforme MS Teams.
Poveznica na predavanje nalazi se OVDJE, a za sudjelovanje uživo potrebno se je prijaviti korištenjem sljedećeg obrasca. Mjesta u Sivoj vijećnici popunjavat će se po redu prispijeća prijava.
Životopis predavača i sažetak predavanja nalaze se u nastavku obavijesti.
Abstract
Cyber-enabled attacks are exacting an enormous toll on businesses, governments, universities, and families all over the world. Computer intrusions, cybercrime schemes, and the covert misuse of digital infrastructure have bankrupted firms, destroyed billions of dollars in investments, defrauded millions of victims and undermined the national security of many countries and regions. The U.S. Department of Justice (DOJ) plays a critical role in the U.S. Government's effort to combat malicious, cyber-enabled threats not only in the United States but around the globe. As part of this effort, the U.S. DOJ has created the International Computer Hacking and Intellectual Property (ICHIP) program. The ICHIP program is a global law enforcement capacity-building network of prosecutors, computer forensic analysts, and federal law enforcement agents focused on providing technical assistance to foreign law enforcement partners to combat cybercrime and internet-enabled intellectual property theft, as well as to assist in the collection and sharing of electronic evidence to combat all types of crime. Mr. Thomas Dougherty , the ICHIP Attorney for Central and Eastern Europe and a cybercrime prosecutor with the U.S. DOJ's Computer Crime and Intellectual Property Section (CCIPS) will address the U.S. approach to strengthening cybersecurity through increased cybercrime enforcement and international cooperation; cybercrime trends and challenges, including ransomware, cryptocurrency, encryption, the dark web, large-scale data breaches and network intrusions; and the US and Global responses these challenges. In addition, Mr. Dougherty will discuss recent prosecutions brought by U.S. DOJ and how international cooperation and public/private/academic partnerships have played a key role in those cases.
Biography
Thomas S. Dougherty is a Senior Trial Attorney with the U.S. Department of Justice's (DOJ) Computer Crime and Intellectual Property Section (CCIPS). In 2020, he was seconded from CCIPS to the U.S. Embassy in Zagreb, Croatia to serve as the European region's International Computer Hacking and Intellectual Property (ICHIP) Attorney for Cybercrime. As the ICHIP, he is responsible for implementing justice sector technical assistance programs designed to strengthen the cybercrime, cybersecurity and digital evidence cooperation between the United States and the region's judges, prosecutors, investigators, and digital forensic analysts. While assigned to CCIPS, he has investigated and prosecuted numerous large-scale, multi-jurisdictional cybercrime and intellectual property offenses in federal courts across the United States. Currently, Mr. Dougherty is an adjunct professor in the U.S. Military Academy at West Point's Department of Law, where he teaches Constitutional and International Humanitarian Law. Mr. Dougherty has also taught at the University of Luzern Summer Law Academy in Luzern, Switzerland, and at the DOJ's National Advocacy Center. Mr. Dougherty holds a Bachelor of Arts in Government and Law from Lafayette College, a Juris Doctorate from the University of Pittsburgh School of Law and a Masters in Strategic Studies from the U.S. Army War College.
Popis obavijesti