Pozivamo Vas na niz predavanja u organizaciji Odjela za energetiku Hrvatske sekcije IEEE:
u četvrtak, 09. rujna 2021. u 17:00 sati na MS Teamsu.
Gošće IEEE PES Croatia Lectures Day 2021 su:
prof. dr. sc. Lina Bertling Tjemberg, KTH, Sweden s DLP (Distinguished Lecturer Program) predavanjem pod naslovom: "Asset Management with power system applications"
dr. sc. Shay Bahramirad, Quanta Technology Inc. Vice president, USA s predavanjem pod naslovom: "Climate Change and Resilience Planning"
prof. dr. sc. Edvina Uzunovic, Worchester Polytechnic Institute, USA s predavanjem pod naslovom: "HVDC systems and their role in today's power systems"
Pridružite se i aktivno sudjelujete u raspravi!
Jezik predavanja je engleski, a očekivano trajanje je 90 minuta.
Sažetke predavanja i biografije govornica nalaze se u proširenom sadržaju obavijesti.
Poveznica za pristup online predavanju: https://bit.ly/3tgun8s.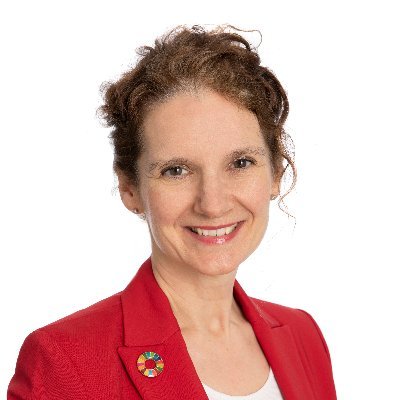 Prof. Lina B. Tjenberg, KTH Sweden
BIO:
Dr. Lina Bertling Tjernberg is a Professor in Power Grid Technology at KTH the Royal Institute of Technology. She is the Director of the Energy platform and is the Coordinator of Life long learning at the School of Electrical Engineering and Computer Science. She was previously Professor at Chalmers University of Technology, 2009-2013, and with the National grid 2007-2009. She completed her Ph.D. in Electric Power Systems at KTH in 2002. Her research and teaching are focused on developments of the future sustainable electric power grid with special interest in reliability analysis, predictive maintenance and asset management. She is actively involved as advisor and expert in various professional organizations. Current appointments include: the Program Committee of the World Energy Council, the National Strategic Council for Wind Power, the ISGAN Academy of Smart Grid, the National Committee of CIRED, and she is part of the expert pool for the EU commission.
Email: linab@kth.se Web: www.kth.se/profile/linab/ Twitter: https://twitter.com/LinaBertling
TITLE: Asset Management with power system applications
ABSTRACT:
One of the main characteristics of a smart grid is the availability of large volumes of data e.g. gained from sensors. This data can be utilized as a tool to estimate the state of the system as a whole or any component within the system. In order to achieve actionable information from the variety of data that is available from smart grids, it is important to use the correct mathematical and signal processing tools. Furthermore, the future smart grid is expected to have high levels of reliability. This can be achieved by integrating the condition monitoring systems with maintenance management, wherein the focus is shifted from corrective maintenance to predictive condition based maintenance. This presentation introduces the concept of reliability centered asset management approach (RCAM). The RCAM approach provides the possibility of both qualitative and quantitative analysis towards optimal maintenance strategy. Furthermore, various issues with condition monitoring in smart grids will be presented along with some literature suggestions. Finally, a detailed case study of a data based condition monitoring method based on artificial neural network is presented to demonstrate one of the many possibilities to use data from various measurement systems to reach actionable decisions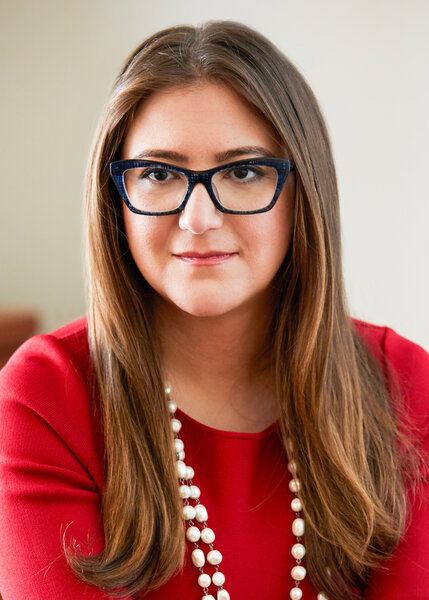 dr. sc. Shay Bahramirad, Quanta Technology Inc. Vice president, USA
BIO:
Shay Bahramirad is the Vice President of Climate and Resilience at Quanta Technology. She is responsible for assisting cities and utilities with climate change risk assessments for their assets, operations, and services and for developing mitigation strategies and investment strategies for adapting to climate change. Her work powers the planet by reducing carbon emissions, creating cleaner air for everyone, and making communities resilient.
Dr. Bahramirad has held several positions in the Energy Sector, including Vice President of Engineering and Smart Grid at ComEd; the electric utility in IL. In these roles, she has overseen and/or executed "grid of the future" visions, technical roadmaps, analytical frameworks, and investment strategies. She has also been responsible for system reliability, DER integration, grid strategy and analytics, standards, emerging technologies, STEM programming, and reimagining the power grid to mitigate and adapt to climate change. She has also developed talent strategies, industry engagement plans, and advocacy programs to support business objectives.
Dr. Bahramirad is an editorial board member of the Electricity Journal, an adjunct professor at the Illinois Institute of Technology, and the IEEE/PES Vice President of New Initiatives and Outreach, overseeing the organization's engagement with policymakers globally and developing strategies for the next generation of frameworks including smart cities. She is the founder of PES WiP(Women in Power).
TITLE: "Climate Change and Resilience Planning"
ABSTRACT:
Climate change is increasingly threatening the electric power system and causing major disruptions, through more severe and frequent weather events. These threats are exacerbated in the face of aging infrastructure. Disruptions to the electrical infrastructure propagate to other critical sectors causing a domino effect of health and community impacts. Developing resilience planning frameworks to adapt to the unavoidable impacts of severe events on the functions of the electric grid is necessary.
Dr. Bahramirad will focus on ways to bridge resilience needs with grid modernization and decarbonization goals. Today, there are no widely accepted metrics in the industry to measure resilience, as opposed to reliability. This is complicated by the fact that there is no "one-size-fits-all" framework and metrics for resilience, as they depend on regional and functional factors. Therefore, there is a need for robust, risk-assessment-based resilience metrics and methods that should enable benchmarking across the industry, facilitate continuous improvement, and quantify risk to guide investment prioritization decisions. The increasing severity and frequency of extreme events call for resilience planning and investment prioritization to be part of coordinated planning and span generation, transmission, and distribution.
A resilient infrastructure enables a sustainable economic future and is the building block for renewables and emerging technologies into the grid.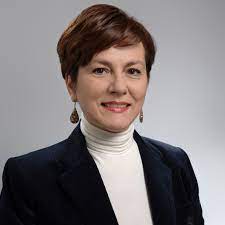 prof. dr. sc. Edvina Uzunović, Worchester Polytechnic Institute, USA
BIO:
Dr. Edvina Uzunovic has over 20 years of experience in the power systems industry and academia. She was a vital contributor to the success of several leading power industry organizations, ranging from utilities to manufacturers. She fulfilled different roles as a Technical Officer, Senior Quantitative Analyst and Senior R&TD Engineer. In 2012, Edvina transitioned from industry to academia and is currently a Professor in the ECE department at Worcester Polytechnic Institute.
Edvina has a B.Sc. from the University of Sarajevo, Bosnia and Herzegovina, M.Sc. and doctorate degree in electrical and computer engineering from the University of Waterloo, Ontario, Canada.
Edvina has received several awards including first place at the IEEE PES Student Poster Contest in 1999; the EPRI Awards for 2002 Innovators and Technology Award for the contributions to the FACTS technology; and US National Committee of CIGRE Recognition Awards for noteworthy 2002 and 2006 CIGRE Technical papers.
Currently Edvina is volunteering with IEEE Power & Energy Society, actively participating in several PES Committees. She was a PES Vice President for Education in the period of 2016 to 2020. In that period, she has organized and started from scratch a committee for Continuing Education, now currently known as IEEE PES University.
TITLE: "HVDC systems and their role in today's power systems"
ABSTRACT:
Dr. Edvina Uzunovic will talk High Voltage Direct Current (HVDC) systems and their role in today's power systems. There are numerous reasons for HVDC installation, connection of two asynchronous systems, bulk power transfer over long distance, offshore renewable connection to the mainland. In addition, this presentation will talk about conventional current sourced inverters, and voltage source converters, their main differences, and advantages.
Popis obavijesti