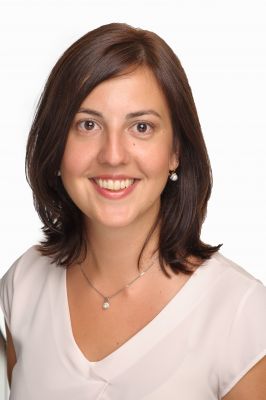 Zavod za telekomunikacije i Odjel za komunikacije Hrvatske sekcije IEEE pozivaju Vas na predavanje u organizaciji projekta Resilient controller and hypervisor placement for future communication networks (RESyST)
"Programmable and secure data center networks: Challenges and current results"
koje će održati Dr. Marija Furdek sa KTH Royal Institute of Technology, Sweden u srijedu, 20.12.2017., u 11.00 sati, u Bijeloj vijećnici Fakulteta elektrotehnike i računarstva Sveučilišta u Zagrebu, Unska 3, Zagreb.
Predavanje je na engleskom jeziku, a predviđeno trajanje s raspravom je 60 minuta. Predavanje je otvoreno za sve zainteresirane, a posebno pozivamo studente.
Više o predavanju i o predavaču pročitajte u opširnijem sadržaju obavijesti.
Sažetak:
Propulsive services and communication paradigms such as cloud computing or content distribution networks rely on the geographically distributed data centers to host, process and deliver data on demand. Such services require ultra-high capacity, low latency and high reliability of the underlying network infrastructure, which can only be supported by optical fiber networks. Satisfying cloud service requirements in a cost-efficient, flexible and secure manner poses significant challenges to the way in which optical networks are designed and operated.
In this talk, we will present key challenges and outline recent research efforts towards achieving programmable and secure optical data center networking. We will first identify a recently proposed programmable optical network architecture capable of supporting open and agile systems. We will then present a pioneering method for gauging the robustness of datacenter networks and discuss ways of improving their resilience through link addition and assignment of computational and transport network resources.
Biografija:
Marija Furdek is a researcher at the Optical Networks Lab (ONLab), School of Electrical Engineering and Computer Science, KTH Royal Institute of Technology in Stockholm, Sweden. Her general research interests include design and management of optical and wireless networks, network security, resilience and optimization techniques.
Marija obtained her Docent degree (2017) in Optical Networks from KTH and her Ph.D. (2012) from the University of Zagreb. She was a visiting researcher at Massachusetts Institute of Technology, USA, and Auckland University of Technology, New Zealand. She has authored more than 60 scientific publications in international journals and conferences, four of which received best paper awards.
Dr. Furdek has participated in several international (Celtic-Plus SENDATE EXTEND, FP7 DISCUS, FP7 BONE) and national (Towards flexible and energy-efficient datacentre networks, Kista 5G Transport Lab) research projects. She is a Swedish representative in the COST Action RECODIS (Resilient Communication Services Protecting End-User Applications from Disaster-Based Failures), where she leads the working group on network resiliency from malicious human activities. She is the co-leader of the project Resilient Controller and Hypervisor Placement for Future Communication Networks (RESyST), funded by the Unity through Knowledge Fund (UKF).
Marija is a general chair of the Photonic Networks and Devices (NETWORKS) meeting, a part of the OSA Advanced Photonics Congress. She was a publication chair of IEEE Online GreenComm 2017 and IEEE ONDM 2014, and regularly serves as a TPC member for many conferences, including IEEE ICC, CLEO, IEEE ONDM, and many more. She served as a guest editor of the IEEE/OSA Journal of Lightwave Technology and the IEEE/OSA Journal of Optical Communications and Networking.
In 2017, Dr. Furdek was appointed by the European Commission as an external expert evaluator for Horizon 2020 project proposals. She is a Senior Member of IEEE and a member of OSA.
Popis obavijesti