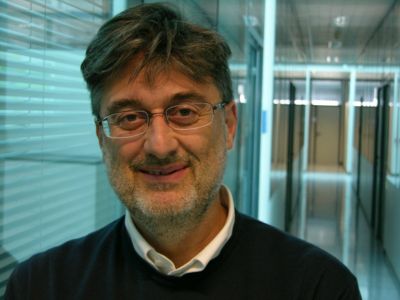 Odjel za računarstvo Hrvatske sekcije IEEE poziva Vas na predavanje
"The KNOWLEDGESTORE: An Integrated Framework for Ontology Population"

koje će održati Bernardo Magnini, s Fondazione Bruno Kessler u Trentu, Italija, u srijedu 4. listopada 2017. u 15:15 sati u Sivoj vijećnici Fakulteta elektrotehnike i računarstva Sveučilišta u Zagrebu, Unska 3.
Predavanje je na engleskom jeziku, predviđeno trajanje s raspravom je 60 minuta, otvoreno je za sve zainteresirane te se posebno pozivaju studenti.
Više o predavanju i predavačici pročitajte u opširnijem sadržaju obavijesti.

Sažetak predavanja:
In this talk I discuss aspects of Ontology Population from Text that have not yet been deeply investigated so far. They include: (i) the need to consider a larger variety of facts that can populate an Ontology, particularly events and temporal relations among them; (ii) the role of "coreference" among textual mentions and its overlapping with the "linking" process; (iii) the fact that often unstructured data occurs in streams (for instance news) and, as a consequence, the Ontology Population process is an incremental one, where the temporal dimension is crucial. Some of the research directions mentioned above have been addressed in the KNOWLEDGESTORE framework, a large-scale infrastructure for the combined storage and interlinking of multimedia resources and ontological knowledge.
O predavaču:
Bernardo Magnini is senior researcher at FBK (Trento, Italy), where he is the coordinator of the Natural Language Processing Research Unit. His interests are in the field of Computational Linguistics, particularly lexical semantics and lexical resources, question answering, textual entailment and conversational agents, areas in which he has published more than 170 scientific papers. He has coordinated international research projects, including QALL-ME (Question Answering), LIVEMEMORIES (content extraction and integration), and EXCITEMENT (textual inferences). He currently serves as President of the Italian Association for Computational Linguistics and as the Manager of the Italian Office of the W3C.

Popis obavijesti